During the revolution he escaped to Greece in 1920.   Here he was a director of the Royal Ceramic School, Athens.
  In 1922 he accompanied the archeological expedition of the French Academy to Delos.
His later work manifested his fascination with the ancient world.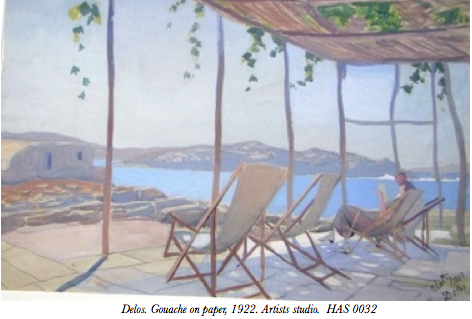 MYKONOS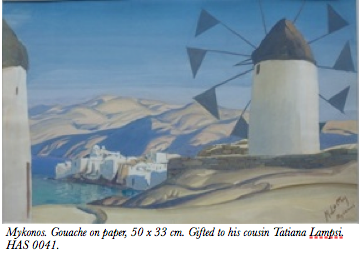 See more for Mykonos and other islands
Tanya Lampsi and her husband 'Dima Kravtzoff in their Paris flat. This view shows works given to her by her cousin Mischa Lattry.  He had helped her considerably following the death of her Father and remarriage of her Mother.